How has your putting been?
I'm sure you'd agree that it's great to be back on the golf course, especially with the sun shining down on us. Coming back after a long break is often the perfect time to take a look at how your game is shaping up.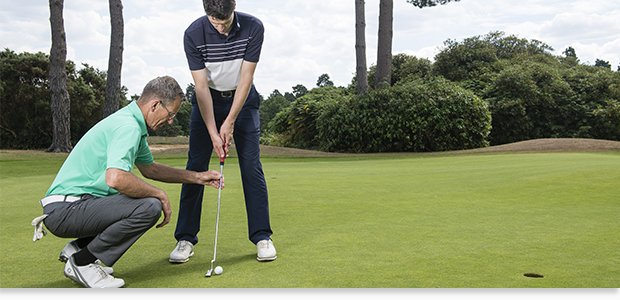 Wondering where to start? Look no further than the greens.
It may be an old cliché, but it still rings true: Putting is make-or-break for a round of golf. Adding a couple of up-and-downs and preventing a couple of three-putts makes the world of difference to your score.
We all have a unique putting stroke. It's an art form, after all. But that doesn't mean you can't learn how to hole more putts. Whatever it is you're struggling with, let us help you with our professional, personal expertise.

Click the button below to contact the team. We're happy to help!
Back to Articles